A woman has been treated for smoke inhalation after being rescued from a fire in a block of flats in Bedford according to ITV.com.
Firefighters were called to the 12-storey Beckett Court building on Thursday evening at shortly after 8pm and smoke was seen coming from the top of the building although the blaze was actually on the ground floor.
The high-rise building in Roise Street contains 68 flats.
A woman from the top floor of the building was treated by the ambulance service for the effects for breathing in smoke.
Bedfordshire Fire and Rescue Service said the fire highlighted the importance of the 'stay put' message for residents of high-rise buildings.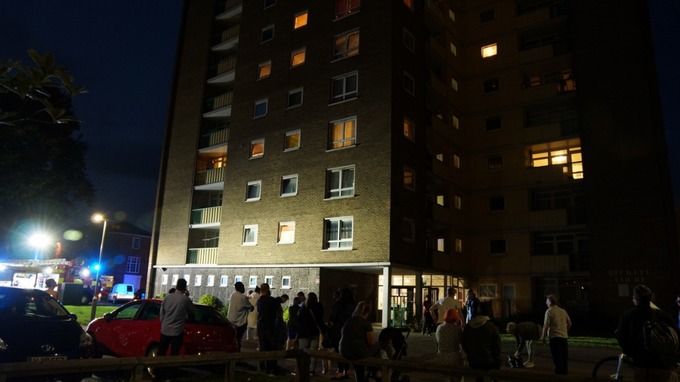 Firefighters discovered that the fire was actually in a rubbish bin room on the ground floor.
The fire had caused smoke to rise through the refuse chutes into the building above and subsequently smoke logged floors six to 11.
The blaze was put out by just after 9pm.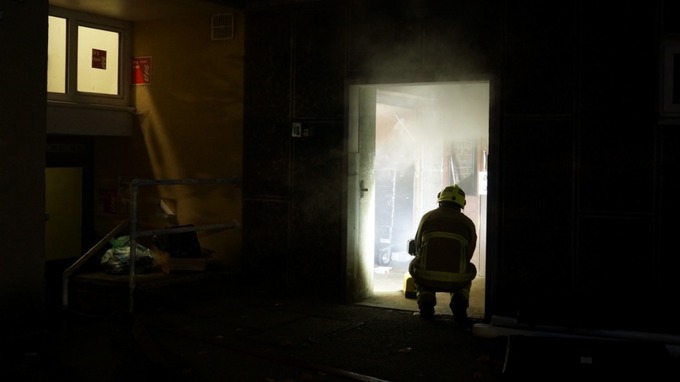 Four fire engines from Bedford, Kempston and Sandy were called to the scene along with the county's aerial platform from Bedford Community Fire Station.
Group Commander Andy Draper from Bedfordshire Fire and Rescue Service said:
"This incident shows the importance of our 'stay put' message. "Leaving your flat puts you at risk from smoke and fumes that we wear breathing apparatus to protect ourselves from."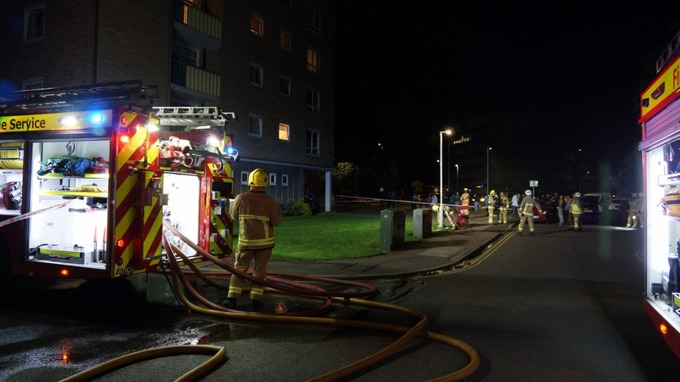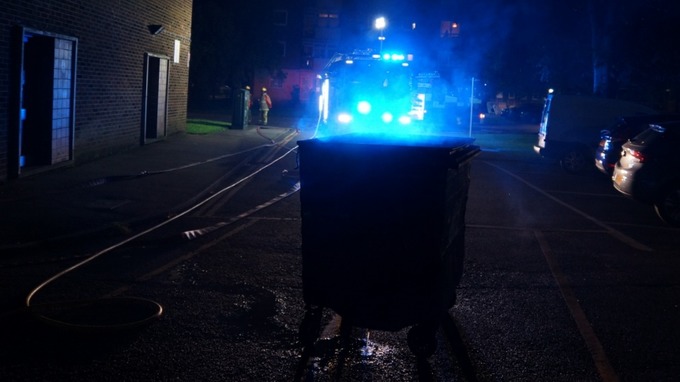 The housing association which manages the flats, bpha, confirmed that smoke from the bin store did escape up a rubbish chute because a shutter had failed to close properly. The company said the issue has now been rectified.
Further tests are being carried out on all bin chute shutters and smoke tests will be carried out to check each floor and levels of smoke.
Sprinklers are due to be fitted in Beckett Court as part of planned programmes in November.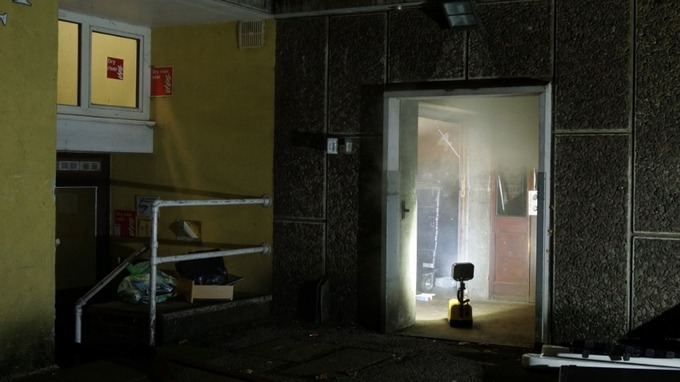 An initial investigation has revealed that the fire was started accidentally.
The fire service dealt with the incident within 90 minutes of the initial call-out.