Do you need a fire risk assessment?
Fire safety & fire risk assessment is our business
Our team of independent fire safety experts are available to keep you, your people and business safe from fire providing the best fire safety advice.
Since the introduction of the Fire Safety Order 2005 it has now become the responsibility of owners and managers of businesses to ensure that their buildings and staff are safe and that they comply with the law. As part of this change in the law a recent and relevant fire risk assessment is required.
The truth is what do most people know about fire safety and how do they even begin to start understanding the hundreds of pages of legislation and guidance documents.
Proctect you and your people
You're here because you want to get it right and protect you and your people.
Our team of fire safety experts can:
carry out fire risk assessments
design and specify fire alarms, emergency lighting, smoke control, sprinklers and suppression systems and fire fighting equipment
provide fire safety training from basic fire safety awareness to accredited fire warden training
write comprehensive policies and procedures
provide outstanding fire safety advice
Because we are independent it means that you will have the best advice to suit your needs and meet your legal, social and corporate responsibilities.
Use our online contact form or call us on 0203 478 7347 for free independent and impartial fire safety advice from the fire safety experts.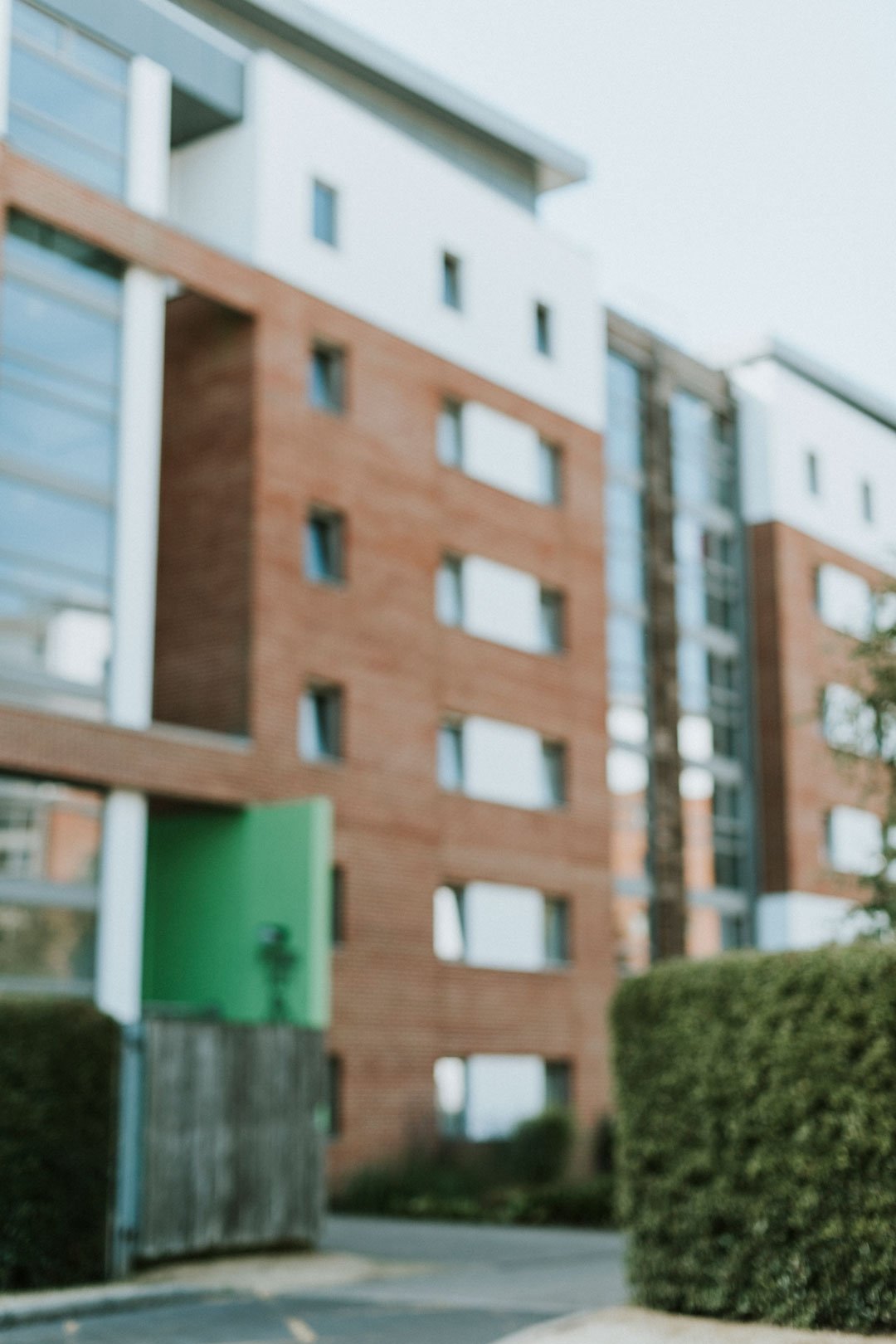 Our Services
Please Get In Touch For a Free Consultation
✓ COMPREHENSIVE FIRE RISK ASSESSMENT
One of our assessors will visit your building to complete a comprehensive fire risk assessment and evaluation of fire safety including:
Building design, age and condition.
Evaluation of the persons at risk.
Sources of ignition and fuel.
Management and prevention processes and policies.
Means of escape.
Measure to manage or mitigate risk.
Fire safety equipment, signage, training and drills.
After the site visit we will provide you with a comprehensive written report. The report comprises a detailed and documented fire risk assessment covering all aspects of fire risk and safety, and helps you to protect your business, employees and customers by providing prioritised recommendations for action to rectify problem areas and strengthen existing fire safety procedures to ensure that you comply with fire safety regulations.
✓ ACT AS THE NOMINATED PERSON
Problems with Planning, Building Control or the Fire Service?
We can act on your behalf as the nominated person. This means that we can liaise on your behalf with Enforcing Authorities, Fire & Rescue Services, Building Control officers, Planning Departments and architects.
Working to build strong relationships with stakeholders and involved parties on your behalf it is our objective to ensure that your journey with regard to fire safety is as smooth and pain free as possible whilst maintaining compliance at all times.
Our expert team of industry professionals have a wealth of experience within fire safety and have wide ranging experience of residential buildings, offices, shops, pubs and restaurants, open air events, factories and warehouses.
✓ POLICY DEVELOPMENT
We will work with you to develop the best policies to ensure that you provide a safe environment and compliance.
✓ EVACUATION PROCEDURES
Anyone who attended school is familiar with the fire drills. As children, many of us were thrilled at the idea of getting out of class for a bit, and thankfully, most of us never got to experience a real evacuation due to an actual crisis. We went through these drills, primarily so that we were aware of exactly where to exit the building in the event of a fire.
Practice Makes Perfect
A structured evacuation plan that has been implemented and practiced greatly minimises the risk of any injuries or fatalities should fire occur, which is why it's important to put it into practice, not only at schools, but at any building with several exits and a number of people working, living or simply visiting its premises.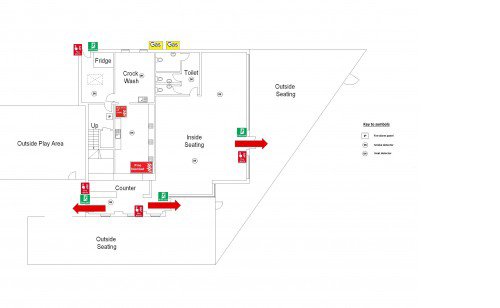 Choosing the Right Plan
You could save lives by having a proper evacuation plan designed for your building. The right plan will ensure that fire evacuation plans are created specifically with your building's unique characteristics in mind, ensuring that should the need for evacuation arise, everyone will be aware of the correct routes to take to get out of the building. Having a formal evacuation plan in place is not only a practical solution, it is also likely to minimise panic, as clearly allocated exits will be accessible at all times.
Source Fire Risk Management employs a team of professionals that can help you put life-saving plans into place in the event of a fire. To find out more about a tailor-made evacuation plan, visit Source Fire or call Source Fire Risk Management on 0203 478 7347.
✓ TESTING, MAINTENANCE & RECORD KEEPING
The big questions are:
It is a minefield of regulations, standards and guidance – let us make it clear for you.
What do you need to do to ensure the best levels of fire safety for you and your people? We can advise on testing and maintenance requirements for:
Fire alarms
Emergency lighting
Sprinklers
Mist systems
Smoke vents and smoke control
Smoke curtains and fire curtains
Fire extinguishers
Fire fighting lift
Evacuations systems
Refuge systems
✓ Fire Safety Training
Fire Safety Awareness
All employers have a duty to provide a suitable level of Fire Safety Awareness or Fire Extinguisher training for their staff. These courses are specifically designed to provide a basic level of fire safety and fire fighting knowledge for all employees.
VIEW COURSE DETAILS >
Fire Marshal / Fire Warden Training
The course is suitable and recommended for those employees nominated with specific fire safety responsibilities in the workplace, particularly with regard to general fire safety, emergency fire procedures and building evacuation.
VIEW COURSE DETAILS >
✓ Fire risk assessments
Fire risk assessments
We conduct Type 3 non-destructive fire risk assessments which give you a more thorough report. This type of assessment covers all common areas of a building – and individual dwellings. A Type 3 FRA considers all means of escapes (including those within individual dwellings), structures, and compartmentation between flats and any means of fire detection.
If you require Type 4 destructive please contact us to discuss in more detail.
✓ Health and Safety reports
Health and Safety reports
If you require a Health and Safety report we can offer these as a stand alone service or combine with your Type 3 Fire risk assessment for no additional charge.
Are You Fire Safe?
For the most part, in our daily lives, fire safety is not something that crosses our minds. This is largely because in the UK, any premises in which people are working is required to carry out a fire risk assessment that determines any possible fire hazards that may arise in the short or long-term.
If any hazards are discovered, you are required to act on them, which ultimately assures safety for you and your employees. If that sounds like a lot of administration and paperwork to do, don't worry; it doesn't have to be. If you're a business owner or manager, getting a fire risk assessment completed on your premises needn't be a painful or time-consuming process.
Using a reputable company that employs qualified assessors can streamline the process and minimise the red tape. Assessors from Source Fire will conduct a thorough assessment with a minimum of fuss, taking into account the design, age and condition of the premises, a comprehensive look at the people at risk, fire escape routes and a number of other practical factors.
Source Fire's experts operate independently and guarantee a comprehensive fire risk assessment that won't cost you a fortune and will save you time. As independent contractors, assessors provide objective advice and will ultimately make sure that you can rest easy knowing that your employees, friends, family or anyone else who enters your building are safe.
To find out more about making sure that you're "Fire Safe" use our online contact form or call us on 0203 478 7347.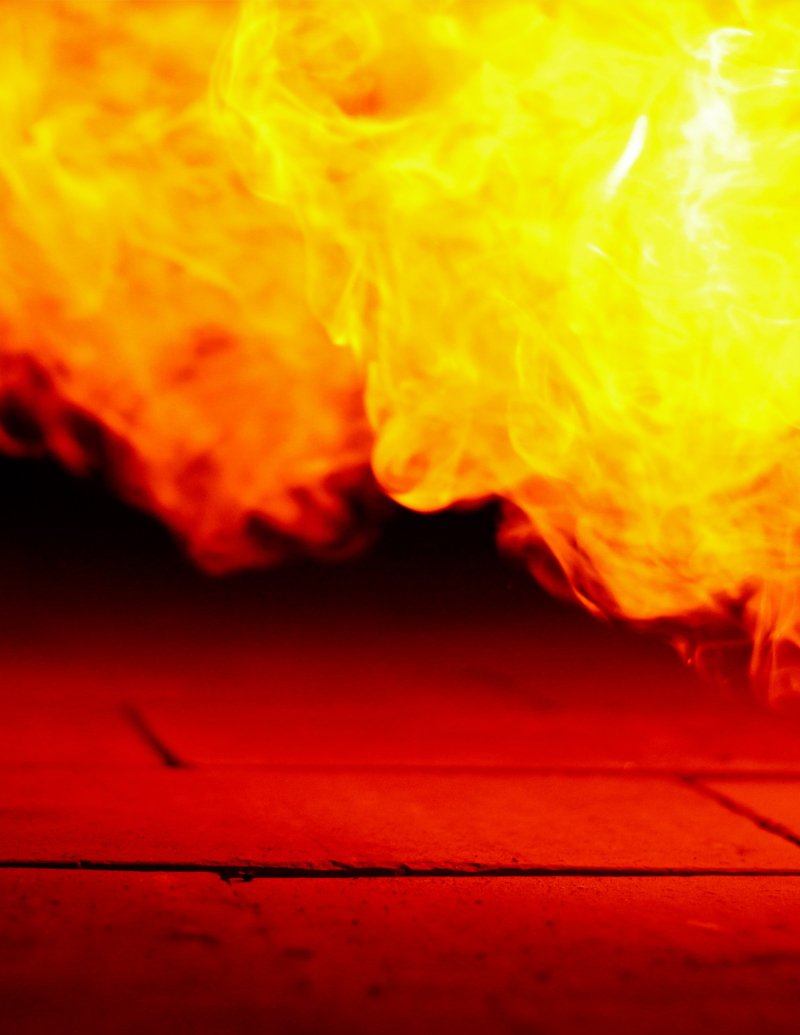 "Source Fire have worked closely with us over the last several years. We have been completely satisfied with all their services and aspects of work, from the initial consultation stage, right through to the site visits and inspections, ending with the completion of the final fire risk assessment audit reports, which are produced in a very professional manner and documentation. Together with the open lines of communication, prompt service given to the estate, this is what sets them aside from the other companies we have used in the past. A personal attention to our particular individual needs is of great assistance. We value their knowledge, expertise and experience.
I would confidently recommend Source Fire Risk Management for any fire risk consultancy services, be it large or small, without any reservations whatsoever."
Peppi Cella, The Cowdray Estate

The Cowdray Estate Office, Cowdray Park, Park Way, Midhurst GU29 0AW
"Source Fire has given us tremendous support in liaising with Hampshire Fire & Rescue and East Hampshire District Council to ensure that our guests and hotel development are safe from the risks of fire. They have completed a comprehensive fire risk assessment and helped us develop our staff by implementing fire warden training. It has been a great partnership and we continue to work together on our new projects."
Greg Shaw, Old Thorns Golf & Country Estate

Griggs Green, Liphook, Hampshire GU30 7PE
"Clear, concise and easy to follow reports. Would highly recommend."
Amanda Robinson
"Cannot recommend Source Fire enough, great service, easy to read reports and an online system to track all outstanding issues. Always on hand to help with any questions. Thank you Mel, Jonathan and Team!"
Kate W
"Mel and Jonathan are excellent to work with, would highly recommend!"
Will Pennant
"I have used Source Fire Risk Management to carry out Fire Risk Assessments on a number of HMOs. I found them to be highly professional, efficient and easy to work with.
They use a wealth of experience and common sense to help landlords navigate the complex fire safety regulations which apply to residential rental properties."
Simon Swetenham
"The guys at source fire have always been absolute first class from the very first time we started working together a few years back. Reports are always in depth. A firm who is efficient, personable & is also welcoming when it comes to giving further health and safety advice. My go to for assessments and a strong recommendation!!"
Dylan Ossei
"The guys at source fire have always been absolute first class from the very first time we started working together a few years back. Reports are always in depth. A firm who is efficient, personable & is also welcoming when it comes to giving further health and safety advice. My go to for assessments and a strong recommendation!!"
Dylan Ossei
If you are looking for Fire Risk Assessments in England, Scotland, Wales, Northern Ireland, Southern Ireland please call on 0203 4787347 (London office) or 01243 811470 (Sussex office) or alternatively email us using the enquiry form.
If you need help with Training, Consultancy, Fire strategies, Submission to authorities within the UK or elsewhere in the world please call on 0203 4787347 (London office) or 01243 811470 (Sussex office) or alternatively email us using the enquiry form.