Living in a newly built block of flats deemed not fit for purpose by surveyors has been a "daily living nightmare," residents have said according to bbc.co.uk.
Leaseholders at 53 Agar Grove in Camden claim they have spent hundreds of thousands of pounds in legal fees fighting insurers and developers.
One resident, who bought his two-bedroom flat in 2019 for £850,000, said the experience had been "life-ruining".
A government spokesperson called the situation "deplorable".
When Daniel Bruce moved into the first home he'd owned, he hoped it would be his sanctuary, a place to build the next stage of his life.
But the 38-year-old told the BBC the problems he has experienced had "altered the complete trajectory of my life".
He said there were problems with the foundations, there were cracks in the walls, and the timber frame was rotting.
Daniel added that bathroom floors had collapsed, there was water damage and that window frames and doors had distorted meaning they were stuck either open or closed.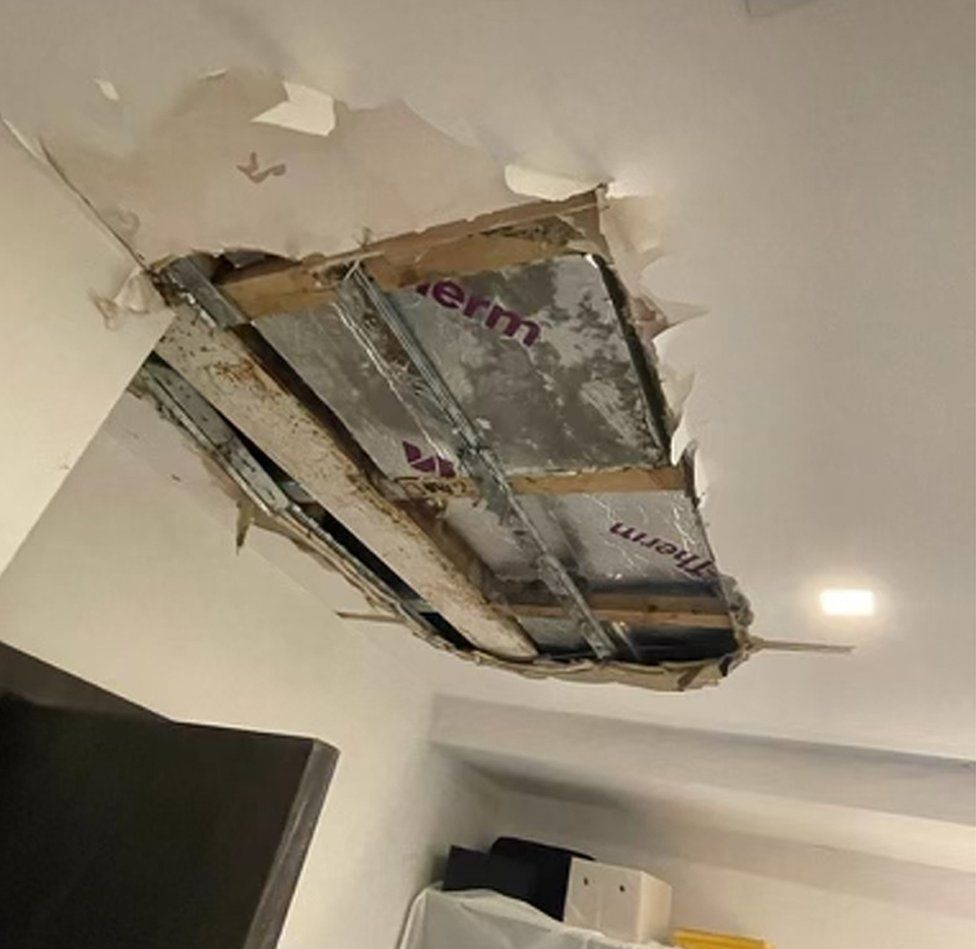 Demolition and rebuilding should be considered, an independent survey said.
The 150-page report, prepared for the developer Prime Metro Properties last March, concluded the building was "not considered to be fit for purpose".
It said: "We have serious concerns about the extent of structurally significant, built in, inherent defects that adversely affect the stability and integrity of the building.
"It is our opinion that there are no viable structural remedial works that would restore the stability and integrity of the building."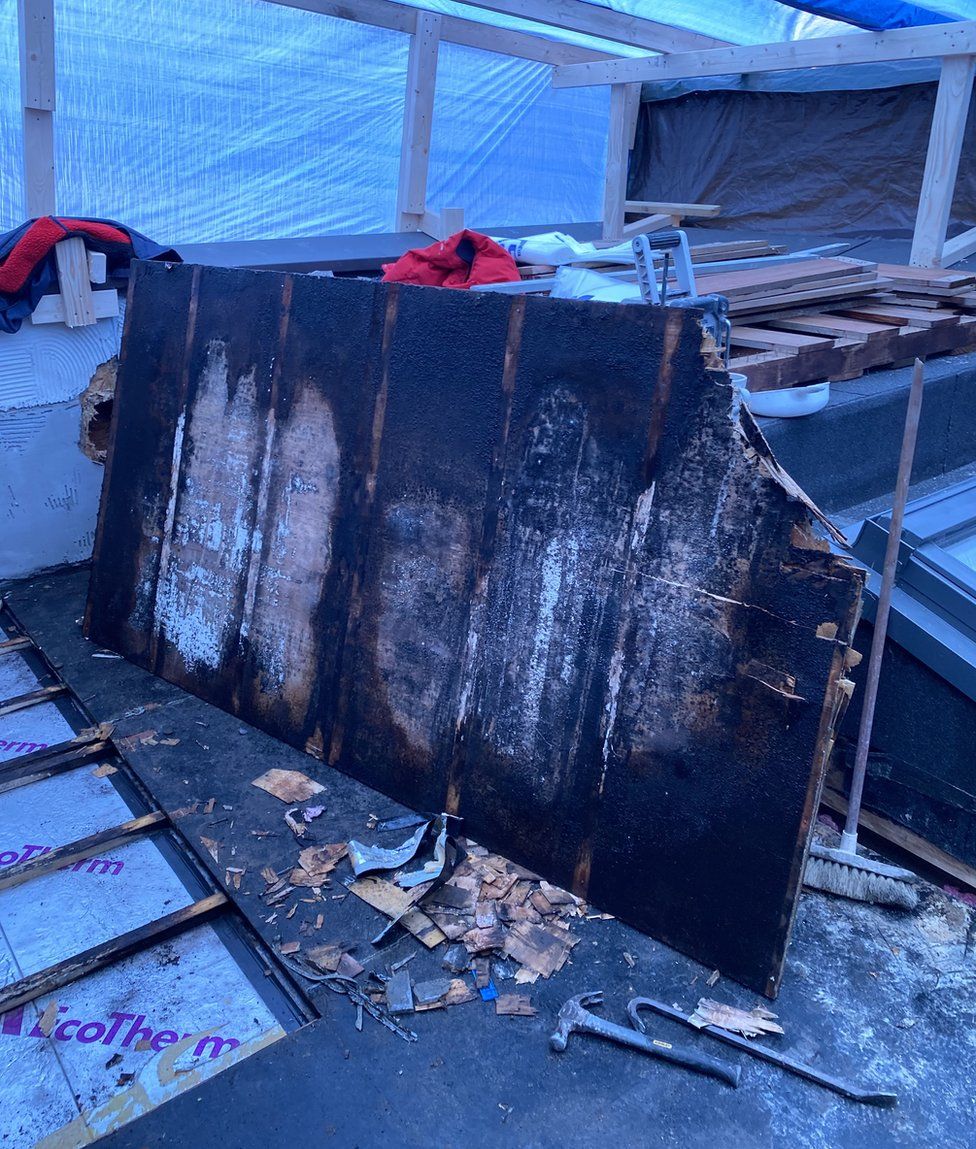 Mr Bruce, who claims to have spent £100,000 in legal fees, said: "My future has been stolen from me, my money's been stolen from me, my mental health has been stolen from me.
"It was going to be my sanctuary and it's turned out to be the complete opposite of that", Mr Bruce said.
"There aren't enough adjectives to describe what I've been put through."
'I feel like my life is ruined'
Fellow leaseholder and neighbour Alexandra Druzhinin paid £900,000 for a three-bedroom flat in 2019.
After being the first to move in, the 49-year-old said she had been left "emotionally broken" by the ordeal which has left her "paralysed" and "crying a lot".
She said: "It's scary because I don't know how long this building is going to stand.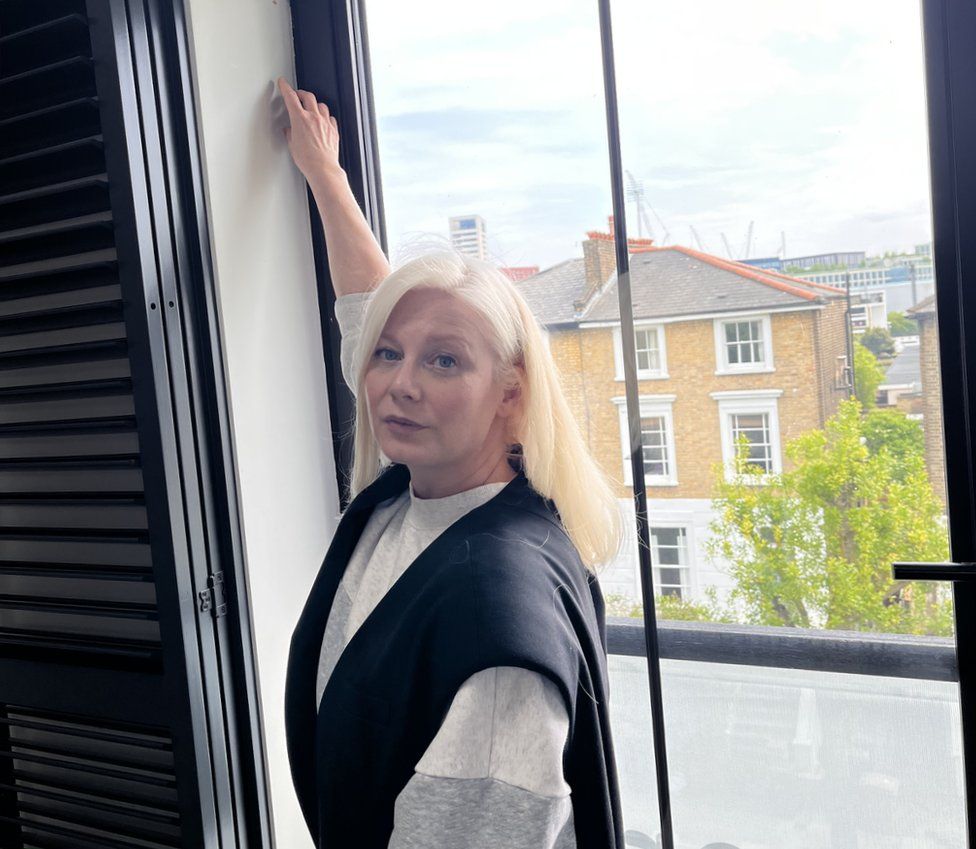 "It's basically wiped out all my savings. I see no end to it.
"I am unable to work because all my time is occupied by dealing with the building. I hope this isn't the case, but I feel like my life is ruined."
The Department for Levelling Up, Housing and Communities said it had written to the insurance company Acasta European Insurance Company Ltd to make it clear to them it considered their behaviour unacceptable.
A government spokesperson said: "The situation faced by the innocent residents of Agar Grove is deplorable, and we are applying pressure to those involved to reach a just resolution."
They added the Minister for Building Safety had also written to Camden Council to see if there was sufficient evidence for legal action.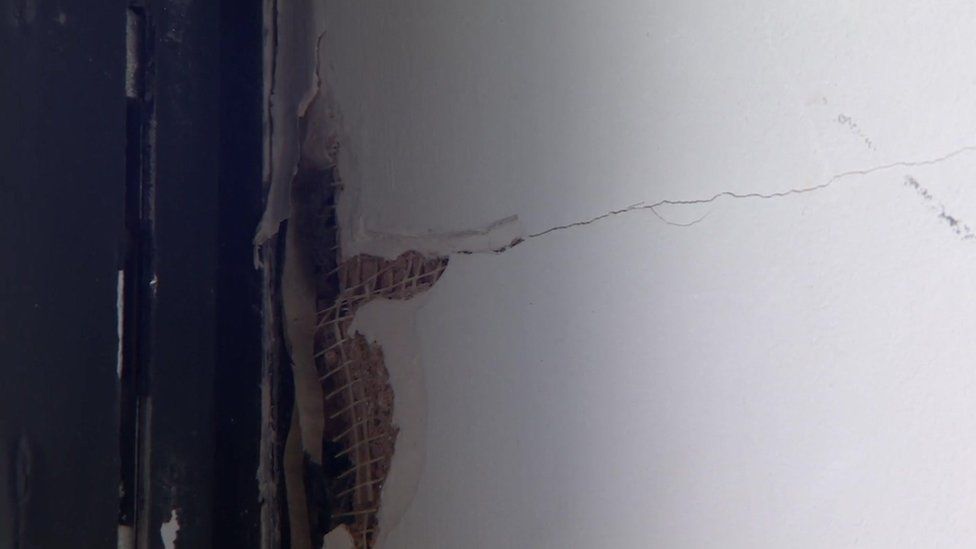 Prime Metro Properties said it did not build 53 Agar Grove and employed a third-party company, Cite Construction Ltd, under a design and build contract done "to a standard that was not fulfilled".
A spokesperson for the developer said: "Cite Construction has been advised of all the problems within the building as they have materialised but have failed to engage in any way.
"Salus (Building Control & Fire Safety Consultants) Ltd, the government approved and delegated building control inspectors, signed off Cites works and we relied on their certificate that the construction by Cite was satisfactory before we even marketed the property and took over on completion.  "This project was undertaken as a long-term commercial investment in the utmost good faith and consequently we retained three of the seven flats and the freehold.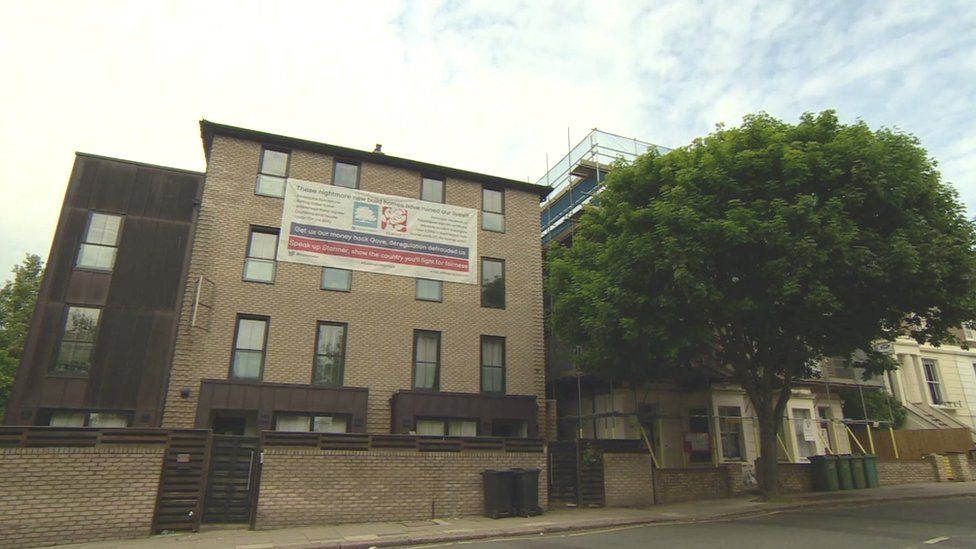 "We are intent on getting a timescale and commitment from Acasta to get the necessary structural works undertaken which will then allow us to address the remaining issues."
Cite Construction, which built the flats, told the BBC it was "happy to provide any information" that could help the leaseholders resolve the matter.
Acasta European Insurance Company Ltd confirmed it was the insurer "for certain warranty and latent defect policies relating to 53 Agar Grove".
In a statement it said: "Acasta is fully engaged with and is discussing concerns raised regarding the property with all interested parties.
"We take these concerns very seriously and are committed to fulfilling any obligations under the relevant insurance policies."
A Camden Council spokesperson said it was doing all it could to support the leaseholders and was "urgently exploring what enforcement options are available to us."
Leicestershire-based Salus, the company which signed off the building, declined to comment.